Jake's 13 year old Home Page
You are visitor #

to my page.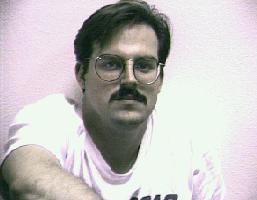 "CLICK my ugly face to e-mail me."

---
Hi, I'm Jake Messinger from Houston, Texas.
I figured I better turn out a web page since all my friends and colleagues have web pages. So here is my second attempt. My first attempt was so bad that I got "hate" mail.
Check out some of my links below.

---
---
WHO AM I? (the JAKES.ORG FAQ)
Vice President and CIO of Advanced Medical Systems, Inc., A division of Advamed. Inc. We are a medical Practice Management Corporation.
President and CEO of PORTMASTERS.COM, the number one service and support site for the Lucent Portmaster Remote Access Server line. We sell new and refurbished servers and are the official support site for the PM 11.
Adjunct Professor in the DISC department, College of Businesss at the University of Houston in the College of Business. I teach Data Communications and Networking classes as well as Structured Programming languages like Cobol and VB, and also Database classes.
Alumni and former Faculty Advisor for Mu Iota Sigma, University of Houston, the MIS Honor Society.

Participant and Former Faculty advisor for MISSO, at the University of Houston, the MIS Student Organization.
CREATOR AND OWNER OF 4ws.com, 4ws.net and 4ws.org, a website devoted to 4 wheel steering cars. I have an 89 Mazda MX-6 turbo with 4 wheel steering.

Participant in the Linux Operating System kernel programming project. I helped to program some of the networking drivers.
---
"This is my most EXPENSIVE project. Codename: COLIN.
I have been working on him for over five now, since April 8th, 1993. We have had do do a few "tear-down" and "rebuilds" but things are going pretty smoothly now.
If you want, you can send him email. just click his little nose. Very soon, he will be able to actually read and respond to it.
---
aMEDS.NET is FOR SALE!!!!
CLICK the name for details.
---
Jake's list of LINKS
---
Copyright ©1996,2000, Jake Messinger
Today's date: